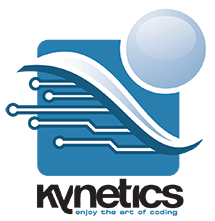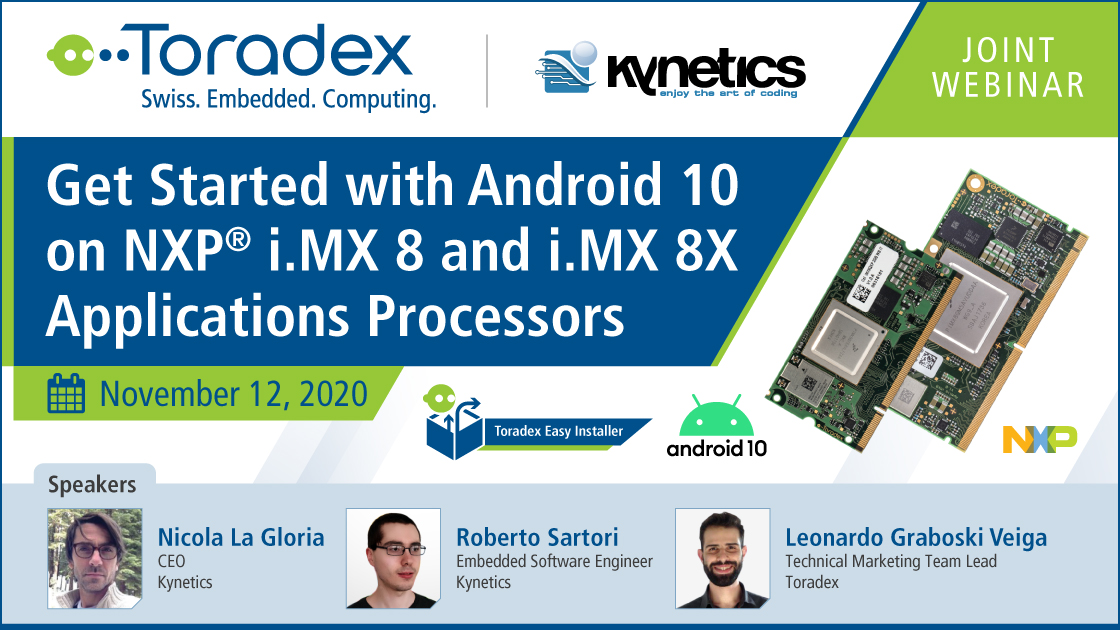 Learn how to get started with the latest Android 10 on the highest-end i.MX 8 and the very efficient i.MX 8X applications processors. Kynetics and Toradex partnered to create a streamlined way for you to build a proof of concept in no time, utilizing the Toradex Easy Installer for one-click installation.
But we did not stop there – together, via this webinar, we will demonstrate how the industrial-grade System on Modules (SoMs) from Toradex and the services from Kynetics will lower your time-to-market for your next project.
Key takeaways:
You will learn more about Android 10 support on NXP i.MX 8QM applications processor
Experience how to create a simple proof of concept in minutes
Learn about the Android root of trust pipeline and differences between development and production operating systems
Learn how Kynetics and Toradex lower your risk and time-to-market
Get a preview of upcoming Android support for the i.MX 8M Mini and upcoming SoCs such as i.MX 8M Plus
Kynetics' own Nicola La Gloria and Roberto Sartori will each be speaking at the event.
If you would like to learn more or register for this webinar, see the Toradex Event Page!
Update 11/19/2020: below you'll find the webinar: