Kynetics will be speaking at the Embedded Linux Conference – Europe 2017 in Prague, Czech Republic on Tuesday 10/24/2017. The session is: Orchestrated Android-Style System Upgrades for Embedded Linux.
Update 10/31/17: below you'll find the presentation from ELC 2017 by Diego Rondini:
We will be holding a technical showcase of Warp. Contact Us for more information!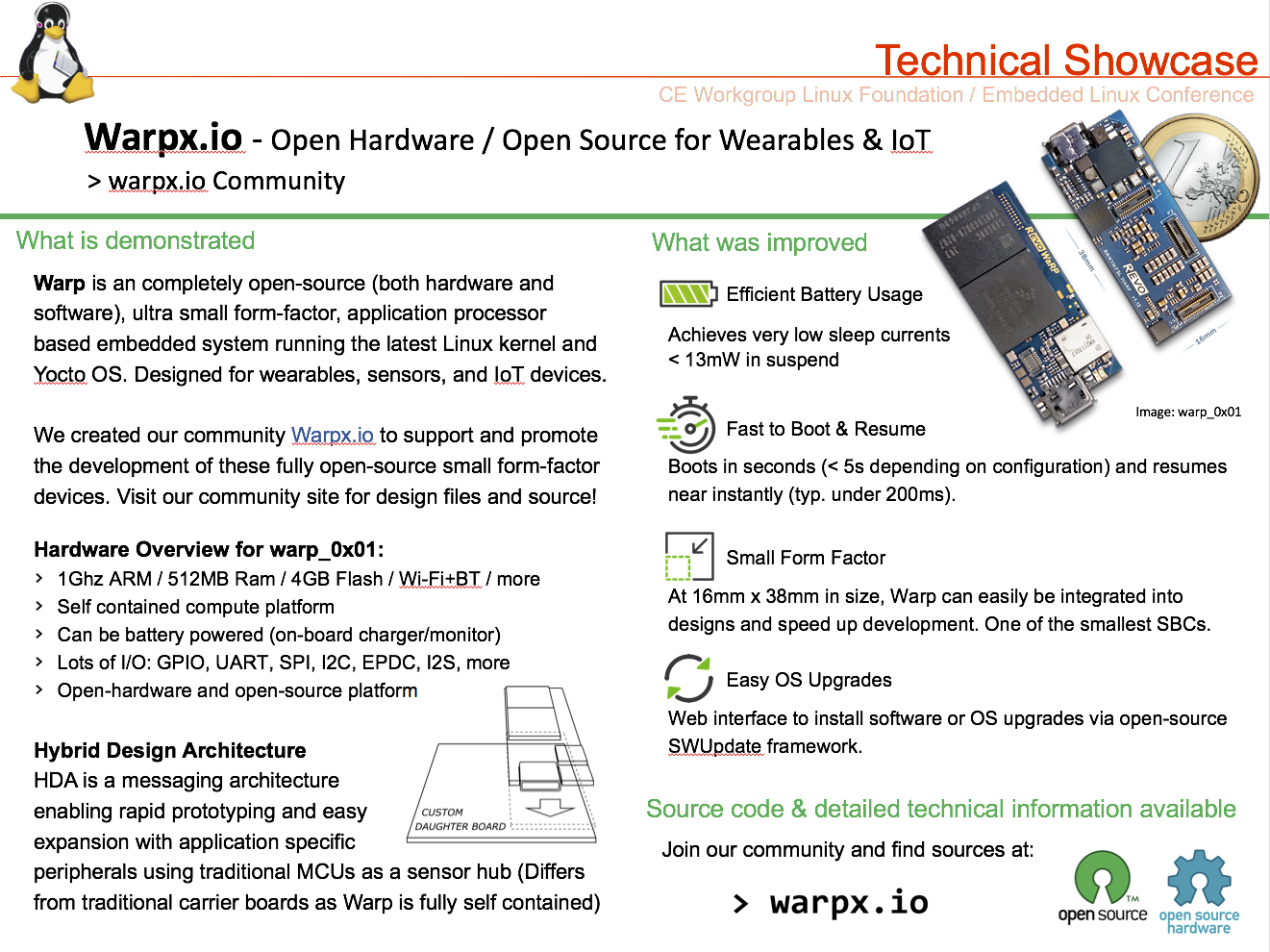 Download a copy of the above ELC Europe 2017 technical information here