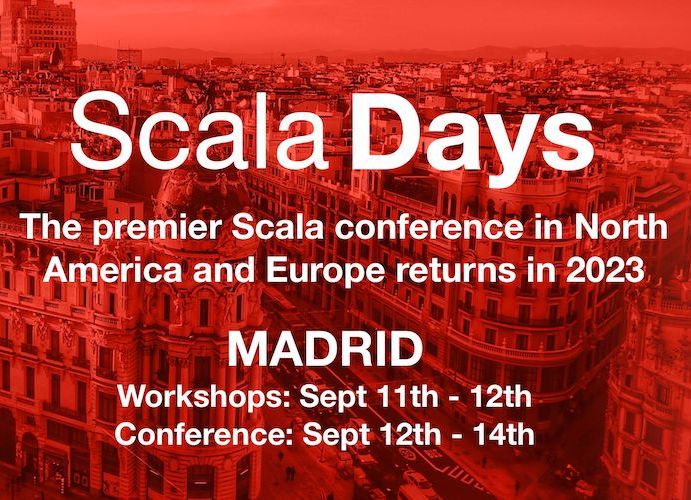 We are excited to announce that we will be at ScalaDays 2023 in Madrid, Spain, from September 12th to 14th, 2023.
On September 12th, come and join us at ScalaBridge for a day of learning about Scala.
Kynetics will also give a talk during the conference:
Running Docker-Based Integration Tests in Scala: A Case Study
Stage 3, 13 September 2023 – 10:15 to 11:00
The ScalaDays conference is known for its welcoming and inclusive atmosphere and emphasis on community building and networking.