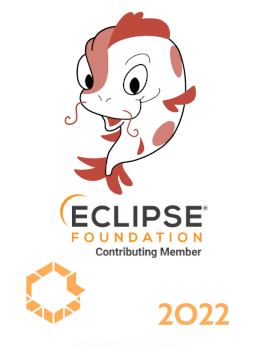 Kynetics, a member of the Eclipse Foundation and part of the IoT and Edge Native working group, is present at the EclipseCon 2022 in Ludwigsburg, Germany, October 23-27.
Monday, 23rd, is Community day, and Kynetics will provide updates on Eclipse Hara. Hara facilitates and speeds up the development of DDI API clients for devices connecting to hawkBit servers.
Kynetics presents two sessions during the conference:
Bringing hawkBit to Production
26 Oct 2022 – 10:45 to 26 Oct 2022 – 11:20
Room: Seminarräume 1 – 3
(Andrea Zoleo and Nicola La Gloira)
Eclipse Hara: Updating Embedded Devices with hawkBit Made Easy
27 Oct 2022 – 11:30 to 27 Oct 2022 – 12:05
Room: Schubartsaal
(Matteo Di Pirro and Nicola La Gloria)
We look forward to catching up again with the Eclipse Community in Ludwigsburg!