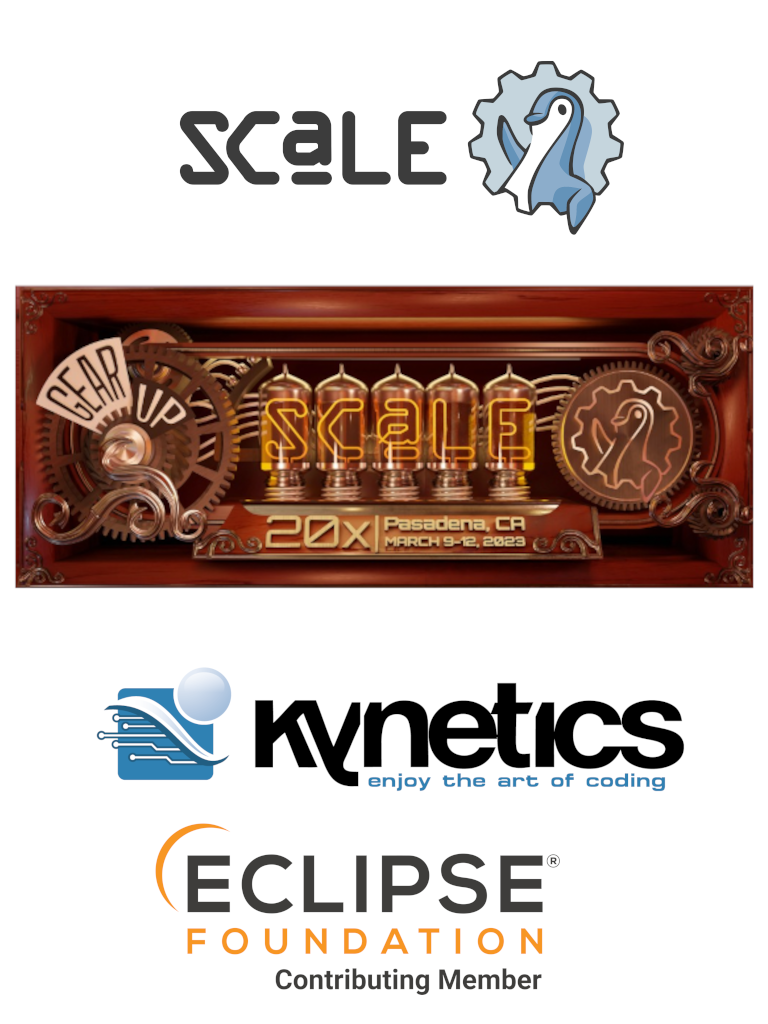 We are excited to announce that we will be at SCALE 2023 (Southern California Linux Expo) in Pasadena, California, from March 9-12, 2023.
Kynetics is hosted at the Eclipse Foundation Booth in good company with Edgeworx maintainer of IoFog.
This will be an excellent opportunity to catch up with friends in the community and show our latest developments.
The SCALE expo is known for its welcoming and inclusive atmosphere and emphasis on community building and networking.
SCALE features a wide range of exhibitors and sponsors, including some of the biggest names in the tech industry, startups, and community organizations.